Thursday, June 17, 2004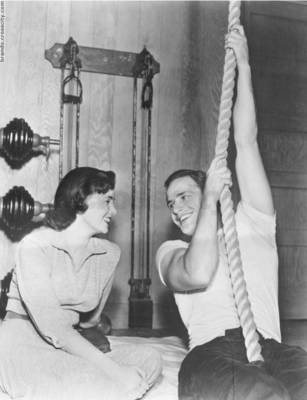 Mouthwash...?
For those of you are not familiar with the aptly name Joe Don Looney ( no kidding), he was an All American football player at Oklahoma in the 60's. Joe Don attributed his remarkable athletic prowess in part to his regular drinking of his own urine. Joe later retired to an isolated Pacific Island with a few hand picked woman to breed......Literally putting himself out to stud.
And why do I share this ......
has a funny item . Unfortunately Jon Don is no longer with us
".....More important than finding a man with huge bulging (oil wells) muscles and a perfectly chiseled oil rig (visage) -- is scoring a breeding partner....... "
(read it all it's funny)
Also see her husbands blog , an absolutely great read.....li>
Tony Pierce
Brando

posted by brando at 6:46 AM
link
|
|