Wednesday, June 16, 2004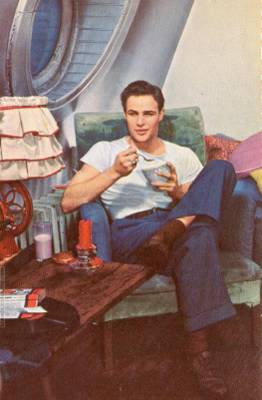 My sense is this mess of a NBA finals, is a fine metaphor for a mess of a league.
FOXSports.com :
"What went wrong?

A look at how the heavy favorites got so humiliated.

It's time to rewrite those "greatest sports upsets" lists after the Pistons pulled off the unthinkable and finished off the Lakers. But how did such a heavily favored team with four future Hall of Famers and an unbeatable coach get so spanked?"
Consider the following, then maybe read the article.....
Shaquille O'Neal said he was expecting "a funny summer." "Everyone is going to take care of their own business and everyone is going to do what's best for them, including me," Interesting remark for a man paid millions to play a team sport.
The league gives relatively uneducated teenagers multimillion dollar contracts, and flies them around the country with arena's and hotels full of woman wanting to be "near " the athletes. Certainly an interesting way to build character.
This years first round draft will likely have only four college seniors. So more of the same. Seems the horizon is dark.
So........
If you like basketball as I do, get behind your local high school or college team. Save your money, take your kids.....
Brando

posted by brando at 8:51 AM
link
|
|