Saturday, June 19, 2004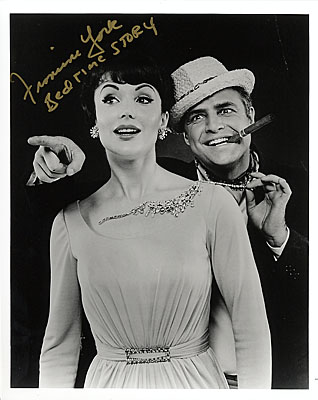 I am just NOT that clever to make this stuff up.
Just when I thought no one was more aptly named than the urine drinking
wildman Joe Don Looney
.Along comes
MS Soso Whaley
, of the
Competitive Enterprise Institute">
.to take on Morgan Spurlock of
Super Size Me
.fame.
Soso
of the Competive Insitute
whaleing
out at
McDonalds
. Remarkable.....
"Soso R. Whaley is an adjunct fellow with the Competitive Enterprise Institute...... Ms. Whaley has devoted her life to teaching people of all ages about the necessity of developing a more educated and symbiotic ( the living together in more or less intimate association or close union of two dissimilar organisms ) relationship with animals"
Soso has taken issue with Morgan Spurlock with his
Super Size Me
.
film and has taken on to "challenge" him with an eat off at
McDonalds
.That's right Soso from the Competitive Institute
MS Whaley
feasting exclusively at the golden arches for a month not once, but she did it twice.
"My real purpose is not to prove something, rather, I see this as a unique opportunity to explore food and weight issues and separate the wheat from the chaff when it comes to what is reported about our health and well being in the media and other sources"
Does
anyone
believe people who talk like this??
My guess is Soso has a few issues, and just isn't that much fun. Thinking about
MS Whaley
in a bikini on day fifty-nine would cause anyone to toss your
Big Mac
right back up.
Competitive Enterprise Institute, somehow I am just not all that impressed. Competitors don't go for a damn tie. If MS Whaley was a real player she would eat nothing but
Dunkin Donuts
for a month and drop Morgan Spurlock to his knees.
Now if we are talking about
real
competition lets go this way.
We get a set of twins, a somewhat pudgy
Olsen twins
wannabes. One does the Spurlock routine and shops all day, resting only for an occasional
soap opera
The other is fed by Morgan's vegan chef girlfriend for the whole month .She goes to a high level health club, reads
Gandhi
and
Shakespeare
and goes to the theater at night. Lets call them the reverse swan and the
swan
....
After thirty days we will judge which one has a more
symbiotic
relationship with life...The winner goes to
Paris
with the man of her choice. The loser gets to go to fat camp
fat camp
with some overweight woman in their 50's.
As for Soso.......lets get just get the girl laid. I am thinking a romp with Moe if he would do it..
Moe

posted by brando at 9:04 AM
link
|
|