Wednesday, July 14, 2004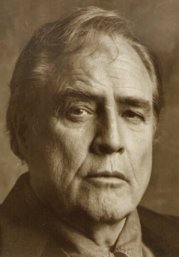 "The most efficient technique was what Crow Indians called "driving buffalo over embankments
," which involved enticing and leading buffaloes to the edges of cliffs or bluffs up to seventy feet high, then driving them over to instant death or a broken back or leg or other crippling incapacity, ended by a thrust from a lance or blow from a stone maul"
One of my mantras in life is not be a buffalo," don't jump off the cliff with the herd".I have also learned most of my best ideas were met with a great deal of skepticism .Some might call it a contrarian theroy, I call it" don't be a dumb ass buffalo theroy".
My hope for our blog is we don't begin to stink like a frieghtend buffalo. If you are interested in Micheal Jackson, Kobe Brynat , Scott Peterson , Micheal Moore , or Brutney Spears you will need to go elsewhwere. When I get lazy, I won't copy and paste a picture of some some semi naked twenty something and remark" woo woo" under it.Most importantly, I will not resort to excessive labeling and name calling.
What we will do is break a few rules , keep our sense of humor, and point out observations we find interesting . All the while being personal ,and encourageing you to make up your own mind. and have your own damn feelings.
"Awaken your sense, your intuition, your desires. Awaken the parts of yourself that have been sleeping. Life is a dream, and to live it, your must be awake."
--Rachel Snyder

posted by brando at 7:23 PM
link
|
|