Thursday, July 29, 2004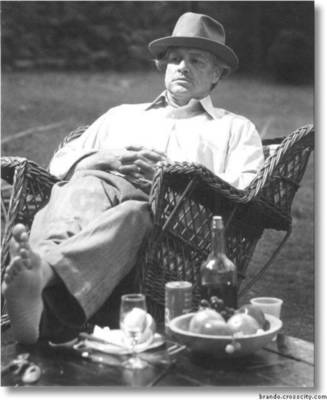 I have some questions I let myself get irritated over...:

Why do our medical schools only turn out 16,000 doctors a year when we clearly need more? It would seem this would be a good investment for our government to subsidize particularly in light of our aging population.

Why doesn't the government make available the number of terrorists who have been killed and jailed? The same applies to enemy combatant soldiers killed in Iraq.

Why doesn't the government legalize and regulate marijuana and stop effectively subsidizing both Mexico and Canada? Is anyone confused that current policy isn't effective?

Does it seem odd that a woman can selectively abort two of three triplets then sell T. Shirts announcing it under the guise of promoting woman's rights. Conversely the same woman could be jailed for giving a massage with a "happy ending."

Does anyone think a drinking age of 21 has curtailed drinking by teenagers or college students?

Duke University now charges $60, 000 for the tuition for the first two years of college. I wonder what percentage of that goes to those students teachers. Lets say he or she has on average 32 students per class. So each 3 hour class takes in $102,000 So taking a standard course load the pay collectively just over 2 million dollars. So say the professor teaches 5 classes a semester .( 32 weeks of work, 20 of vacation, 15 actual hours a week in the class) . That would mean say we pay the professor $125,000, $500,000 for the teacher and 1. 5 million for "overhead" Wonder why the team mascot is the devil.

If you really want to drive yourself nuts, check out the revenue produced by MRI and CAT scan machines next time you get "tested".......



posted by brando at 6:23 AM
link
|
|
The Cast
BRANDO & JOAN
*
CONTACT JOAN



This work is licensed under a Creative Commons License.


In Our Hearts
"The Courage to Act...By Rod Napier "Dedicated to Burke O'Brien, A Hero Forever" ... please visit
BURKE O'BRIEN .ORG
BURKE TELEVISION
Mark O'Brien- Loving Father, Compassionate Friend, and Ceaseless Seeker of Justice
"I hope to not just laugh, but to laugh uncontrollably. I hope to not just cry, but to wail deeply. I hope to not just find the elusive "alone together" place within, but to hold, and be held in it. I hope my refection on the lake dissipates and I can see into the waters."
~~Mark O'Brien






Archives
June 2004
July 2004
August 2004
April 2005
The Best of Brando
The Chauffeur
Swearengen Sense
Accidents or Messages
The Recalcitrant Buffalo
Nature Speaks, I Listen
The Rapture of the Ride
Smiling Through Tears*
(*by Joan, about Brando's death)


Favorite Links
Mama Let 'Em Be Cowboys
Credits
powered by blogger
trackbacks by haloscan