Tuesday, April 05, 2005
The new blog address is:
http://seveninchesofsense.mu.nu
I will be working on the template still, but the site is up and running. So come on over, folks.
(And the new feed URL changed to
http://seveninchesofsense.mu.nu/index.rdf
)
Friday, August 13, 2004
I wish I was capable of expressing in words, just how wonderful Mark was and how much he blessed my life just by being in it. But I am afraid that no such grouping of words exists. His legacy is one of kindness, gentility, and genuine affection and empathy for everyone with whom he came in contact. He had a way about him that made you want to bare your soul to him. If I could choose my father, I would have chosen him. He was my friend, and I loved him. And even as much as I am going to miss him, and as heartbroken as I am, I cannot, even now, think about him without smiling.
The last time I spoke with Mark, he was on his way home from two wonderful weeks in the Canadian wilderness. He had called me because on his way up North, I had kept him company for a couple of hours, via cellphone, until his phone died. So as soon as he got back into range, two weeks later, he called me back, laughing. He said, "Hey Babe, where were we? My phone died before we got to finish our conversation." It was just like him...he always brought a smile to my face. And trust me, there were days that was a pretty tough job. But he always succeeded.
I asked him about his adventure. He told me that he still hadn't figured out how he could translate everything he was feeling into words but that he was working on it. He was jubilously happy. He was insouciant. I couldn't get over it. I had heard him laugh and cry; I had heard him cover the range of emotions. But I had never heard him like this. He was downright giddy. There was a childlike exuberance about him that day.
When he couldn't really give me an overview of his trip, I asked him what has been his favorite part. He didn't hesitate for a moment. You see, the Retreat he had been on, was one that his son,
Burke
, had been involved with before his murder. Mark was familiar with the people there because Burke and a couple of his other children volunteered there during the summers. In memory of Burke, 'the kids' there had gone into the woods and built a stone monument in his honor. Mark got a little choked up just talking about it. It meant so much to him.
Mark had this way about him...I don't know how to describe it to you. Those of you who knew him on a personal level, know exactly what I am talking about. When he talked to you, he had complete tunnel vision...no one else on Earth existed. When you had something to tell him, he listened to every word as if it were the most important thing ever spoken. And when he loved you...you knew it.
A little after 11AM on Wednesday morning, I said goodbye to my friend. We told each other we loved one another. Then he said, "I'll call you tonight when I get home, doll." Unfortunately, that call never came.
I'll carry a piece of him with me always.
The intention of this blog to begin with, was to help draw attention to his
son's website
, in hopes of solving a murder. You never know where that one piece of vital information will surface and Mark didn't want to leave any stone unturned. So, in honor of my friend, I will continue to write, in the hope that one day, Burke's murderer will be found. I think it's what my friend would have wanted.

Thursday, August 12, 2004
I had just talked to him an hour or so before the accident. He sounded happier than I had ever heard him. I would like to express my condolences to his family and loved ones. He was one of the most amazing people I have ever had the pleasure of calling my friend. I will write more later, but for now, I can't see the screen for my tears and the words just won't come through my shaking fingers.
One of his cousins sent me this link:
http://www.sootoday.com/content/news/full_story.asp?StoryNumber=7970
Wednesday, August 11, 2004
"If I lose the light of the sun, I will write by candlelight, moonlight, no light If I lose paper and ink, I will write in blood on forgotten walls I will write always I will capture nights all over the world and bring them to you."
--Henry Rollins
Thursday, August 05, 2004
So in my absence I thought I would point you to one of my early posts about her and also to an article she wrote about her preparation for Ironman #2.
Still Tri'en
Second Time Around
Thursday, July 29, 2004
I have some questions I let myself get irritated over...:

Why do our medical schools only turn out 16,000 doctors a year when we clearly need more? It would seem this would be a good investment for our government to subsidize particularly in light of our aging population.

Why doesn't the government make available the number of terrorists who have been killed and jailed? The same applies to enemy combatant soldiers killed in Iraq.

Why doesn't the government legalize and regulate marijuana and stop effectively subsidizing both Mexico and Canada? Is anyone confused that current policy isn't effective?

Does it seem odd that a woman can selectively abort two of three triplets then sell T. Shirts announcing it under the guise of promoting woman's rights. Conversely the same woman could be jailed for giving a massage with a "happy ending."

Does anyone think a drinking age of 21 has curtailed drinking by teenagers or college students?

Duke University now charges $60, 000 for the tuition for the first two years of college. I wonder what percentage of that goes to those students teachers. Lets say he or she has on average 32 students per class. So each 3 hour class takes in $102,000 So taking a standard course load the pay collectively just over 2 million dollars. So say the professor teaches 5 classes a semester .( 32 weeks of work, 20 of vacation, 15 actual hours a week in the class) . That would mean say we pay the professor $125,000, $500,000 for the teacher and 1. 5 million for "overhead" Wonder why the team mascot is the devil.

If you really want to drive yourself nuts, check out the revenue produced by MRI and CAT scan machines next time you get "tested".......



Sunday, July 25, 2004
Theater 101.....Everything is sexual.
My resume includes a summer at the ,
C lazy U
an exclusive guest ranch in Granby Colorado. Four months of ranch work there barely qualified me as even a drug store cowboy. However in nearby Walden Colorado. I did get to see and stand aside, the real thing.
Walden normally the home of less than a thousand people, swells dramatically when hosts it's rodeo. Not just any Rodeo, you see the Walden rodeo meets one week before the Cheyenne Rodeo. The worlds finest bull riders come there to tune up on the nastiest bulls, for what amounts to their super bowl the following week. Admission was three dollars.
Sports and sex mix well. In Athens there will be two Olympics, only one televised on the field. The real action starts when the American wrestler catches the eye of the Russian gymnast. There is no doubt race car drivers get the most ass. They are the rock stars of the sports world. If it is merely about length and girth, I don't see anyone beating your standard NBA phallus. I love bullfighting also, but it's the dignity of the bull that entrances me, not the guy in tights. I am not diminishing waving a cape at a bull, or running down a narrow street ahead of a small stampede. However riding one, now that is a whole different matter.
Bull riders roam cross-country the cowboy way, independent and self-reliant. "Dirt on their boots, they take their lumps without complaint, then acknowledge their glory with an aw-shucks humility. They live to climb on the backs of the rankest bulls in creation, cinch a rope tight around a single, gloved hand, and ride the wave of bucks, spins and adrenaline for eight indescribable seconds." The whole time, wearing their Stetson's and oozeing raw masculinity.
These guys carry their own saddles. At Walden I could walk right up to the chutes. Spit my Redman into the same dirt, and check out the same asses of the rail. However that's where it ended. They put a 2000 wild beast between their legs, I hung around.
When a tight ass meets the right jeans, we have a thing of beauty. Give her a Stetson and a nice rack, and viola, you have their cowgirls. These gals tease calf ropers, tune up on steer wrestlers, before they bed down the real thing. What kind of woman do we have here? " It's like the bullring, get on and hope you don't get bucked off" remarked legendary bull rider Lane Frost .
After the rodeo I returned the dude ranch, to serve drinks to middle age house wives, eyeing me to fofill their cowboy fantasy. Meanwhile the real cowboys, those who rode, were drinking cold Coors and listening to country music in a small town bar. They were relaxing and getting ready for another ride. This time, atop one of the tight butts who had been on the rail earlier.
"People say that what we're seeking is a meaning for life. I don't think that's what we're really seeking. What we seek is an experience of being alive, so that our life experiences on the purely physical plane have resonance within our innermost being and reality, so that we actually feel that rapture of being alive." Joseph Campbell
The rapture of being alive.......sexual and alive, exactly. That's bull riding, the sexist sport
Your are invited to visit my web site on Bull Riding,
Mama Let Them be Cowboys
. I had a lot of fun making it. I hope you enjoy it.....

Thursday, July 22, 2004

"I went to the woods because I wished to live deliberately, to front only the essential facts of life and see if I could not learn what it had to teach, and not, when I came to die discover that I had not lived."........Henry David Thoreau

Late next week I am taking such a journey. My woods, our woods, are three hundred miles north of Toronto, bounded by crystal clear lakes and unspoiled rivers. The present day home of the Teme-Aguama Anishinabai, "The Deep Water People. For ten days I will be joining a community of thirty people, few I ever met.

I will wear the same cloths for days, and not wear cloths much of the time. I will dance all night, then jump in the lake at dawn. I wil open myself within the sweat lodge, then float out on the lake, blanketed only by the Northern lights. For several days I will set out on my own to find my place in he woods. Just me nature and the cloths on my back.

I hope to not just laugh, but to laugh uncontrollably. I hope to not just cry, but to wail deeply. I hope not just find the elusive "alone together" place within, but to hold, and be held in it. I hope my refection on the lake dissipates and I can see into the waters.

I hope to return a writer........

Temagami

On a lake near by, you will find two of my daughters
Burke Canoe Trip



Sunday, July 18, 2004
The world has caught up to "Bush Speak" Carefully chosen words accompanied by a remarkable stubbornness. One listens, and then after a time, realizes one is left with more questions than answers Clearly there is an unspoken agenda and that leaves most distursting. When pressed it gets worse, and we are in an uneasy place of "Just how stupid do you think we are." People don't like being treated that way, no likes being bullied or insulted.

Unfortunately the democrats reacted rather than acted. They have responded by unifying their party around hated for the incumbent and nominating a remarkably weak candidate If Kerry wins we will be left with a man simply to weak to govern. The anti Bush hatred will pass and we will be left with a Jimmy Carter look alike, a moral man, but a long way from being the leader this country needs.

So we are once again left in much less than ideal circumstances. This is not exactly George Washington verus Thomas Jefferson. I hope Bush and aids have the courage to be more candid, and gain some empathy for those who listen to them. I hope they take an aggressive posture with the whole, jobs, immigration, health care mess. I support them largely because they take the threats to America seriously and advocate strong action.

The best I could hope from with Kerry is an ineffective government and a realization how much this country needs a strong leader. Hoover, gave us Roosevelt, Truman and Eisenhower, Carter gave us Reagan and Clinton. Out of this potential Kerry malaise will emerge strong leaders for our future. However, be prepared for some very uninspired government for the next four years.

Maybe, during these four years we could examine the real question. That being, how could we have such remarkable leaders out a population of 4 million in 1776 and now with nearly 300 million people we have so debased our choices.



Wednesday, July 14, 2004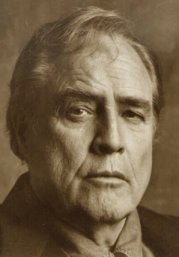 "The most efficient technique was what Crow Indians called "driving buffalo over embankments
," which involved enticing and leading buffaloes to the edges of cliffs or bluffs up to seventy feet high, then driving them over to instant death or a broken back or leg or other crippling incapacity, ended by a thrust from a lance or blow from a stone maul"
One of my mantras in life is not be a buffalo," don't jump off the cliff with the herd".I have also learned most of my best ideas were met with a great deal of skepticism .Some might call it a contrarian theroy, I call it" don't be a dumb ass buffalo theroy".
My hope for our blog is we don't begin to stink like a frieghtend buffalo. If you are interested in Micheal Jackson, Kobe Brynat , Scott Peterson , Micheal Moore , or Brutney Spears you will need to go elsewhwere. When I get lazy, I won't copy and paste a picture of some some semi naked twenty something and remark" woo woo" under it.Most importantly, I will not resort to excessive labeling and name calling.
What we will do is break a few rules , keep our sense of humor, and point out observations we find interesting . All the while being personal ,and encourageing you to make up your own mind. and have your own damn feelings.
"Awaken your sense, your intuition, your desires. Awaken the parts of yourself that have been sleeping. Life is a dream, and to live it, your must be awake."
--Rachel Snyder